Welcome to Witch Meadow Lake Family Campground!
Our 140 acres of mostly wooded parkland offer an incredible variety of amenities and recreational opportunities, including a 14 acre freshwater lake for swimming, boating and fishing. Witch Meadow Lake literally offers more features and attractions in one single location than you might expect to find in an entire season's worth of camping. Check us out for a spell, and you'll never want to check out!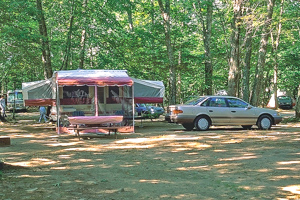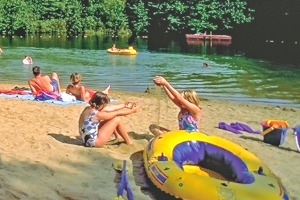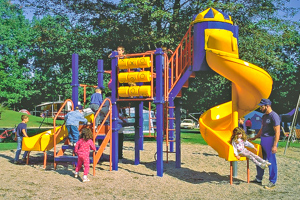 Your complete lakeside vacation resort in scenic Southeastern Connecticut.
No other campground is more centrally located to everywhere you want to go than Witch Meadow Lake, located in Southeastern Connecticut. We have an outstanding list of amenities, an acclaimed schedule of special events, and our commitment & dedication to the quality of your vacation experience is second to none. We are certain that you'll agree that Witch Meadow Lake Family Campground is the only clear choice in Connecticut camping.