2023 Events Schedule
Join us for a great time on any of our theme weekends, full of activities with a camping flair. Character lunches, hilarious sports events, and crafts are only a start. July and August enjoy the fun seven days a week.
We Offer:
Pool activities throughout the week.
Adult Game Nights every Monday, Wednesday, Thursday, and Sunday afternoon.
Big screen movies on Fridays. Bingo on Fridays.
Ceramics every Saturday.
Full activity Schedule 6 days a week during peak season.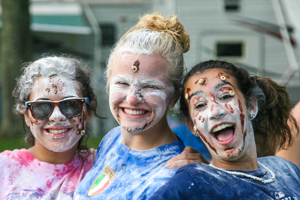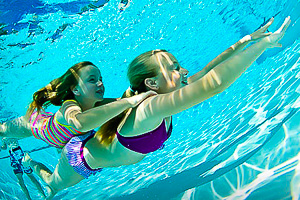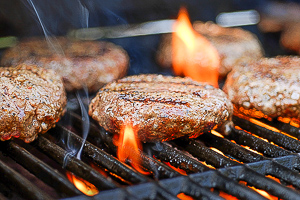 Date
Event
May
May 6
WELCOME TO 2023
Welcome Back! Camp open 10:00 AM - 4:00 PM on Saturday and Sunday for check-ins. Store open 9:00 AM - 8:00 PM. Danish and coffee on the porch on Saturday.
May 13
MARVELOUS MOMS
Gift making for mom, bingo, arts and crafts, ceramics starts, magic moosh, price it right, wine tasting, outdoor movie, dodge ball.
May 20
HAM-O-LICIOUS
Annual ham dinner. We do the hams and you do the fixings. Cornhole competition, piggy banks, egg hunt, egg relay, animal charades.
May 27
MEMORIAL DAY
Pool opens this weekend, children's toy swap, board game making, bingo, scavenger hunt, arts, big screen movie, Nite at Races.
June
June 3
OVER THE MOON
Balloon rockets, parachute play, crater golf, Martian tag, paper airplane contest, planet mural, frisbee fun, planet mobile, pickleball.
June 10
SUPER SILLY
YUK day, jelly bean bingo, edible art, Kan Jam, pet rock village, chalk art, pretzel sculptures, mask making, price it right.
June 17
DYNAMIC DADS
Craft project for dad, child vs dad field games, volleyball, bike obstacle, look it's me posters, music by Aftershock.
June 24
BUTTERFLY RELEASE
Annual butterfly release, find butterflies, face painting, butterfly clothespins & tattoos, butterfly wings, music by Katie Perkins.
July
July 1
JULY FOURTH
Arts and crafts, bingo, scavenger hunt, open air theatre, wacky water games, beachball, volleyball, music by Southern Voice.
July 8
BEACH BABY
Duct tape boat race, face and body painting, family totem pole, crazy ball, beachball volleyball, bingo, music by Off the Record.
July 15
SHIVER ME TIMBERS
Pirate pranks, treasure hunt, teen party, pirate treasure pond, tug of war, beer tasting, dress like pirates music by Downtown Six.
July 22
IT'S A WONDERFUL LIFE
Santa comes w/ gifts for good children, outdoor movie, streamer trees, musical parcel, DJ Tom Coon w/games and music.
July 29
ISLAND PARADISE
Waiter race, tube races, ocean in a bag, free cocktails, island music, wear your island attire, music by White Eyed Lizard Band.
August
August 5
HOT HOT HOT
Water games, crazy hair contest, frozen balloons, beach games, sponge relay, fat ball, bubbles, spud, music by 70's Project.
August 12
SUMMER MADNESS
Tag and craft sale site to site, sand art, tug of war, summer birthday party, cornhole, fatball, pickle ball, candy bingo, music by Fusion.
August 19
BUST A GUT
Comedy night, bring an appetizer, face painting, disc golf, relay races, dodge ball, Joke Night, comedy by Linda Belt.
August 26
LAST DAYS OF SUMMER
Bubble snakes, back to school fun, picnic supper on the beach, cereal box city, four square, field games, game boards, bingo.
September
September 2
LABOR DAY
Nite at the races, seasonal site bingo, all about four legged friends, bubble art, bubble snakes, basketball, music by MoJo Rhodes.
September 9
CAT IN THE HAT COMES BACK
Storytime picnic with Cat in the Hat, egg-stravaganza, green eggs and ham, egg relay, egg hunt, chalk art, minute to win it.
September 16
WARM AND FUZZY
Soup potluck, salads, breads and setups provided by the campground, field games, fuzzy art, Trivia Game night with Tom Coon.
September 23
FALL FAVORITES
Pumpkin head people making contest ($), pass the pumpkin, pumpkin toss, pumpkin crafts, turkey apples, capture the flag.
September 30
THANKSGIVING
Annual Thanksgiving dinner, advance sign up required, fall craft, harvest race, mini golf, mural/placemat making, candy bingo.
October
October 7
HALLOWEEN BASH
It's our annual Halloween Celebration! Children's party, costume contest ($) and dance, pumpkin carving contest ($), trick or treat, make reservations early! Music by Pax.
All activities subject to change.
No refunds due to weather conditions.
Cancellation policy is 10 days prior to arrival for deposit refund.
20% handling charge for all refunds.