2021 Events Schedule
Join us for a great time on any of our theme weekends, full of activities with a camping flair. Character lunches, hilarious sports events, and crafts are only a start. July and August enjoy the fun seven days a week
We Offer:
Pool activities throughout the week.
Adult Game Nights every Monday, Wednesday, Thursday, and Sunday afternoon.
Big screen movies on Fridays. Bingo on Fridays.
Ceramics every Saturday.
Full activity Schedule 6 days a week during peak season.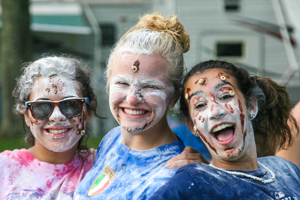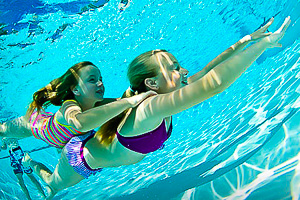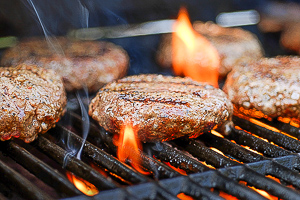 Date
Event
May
May 1
WELCOME TO 2021
Welcome Back! Camp opens on May 1st at 9:00 am. Site and trailer cleaning. Store will be open for your checking in.
May 8
MARVELOUS MOMS
Gifts for moms, mom spa day, what's in mom's purse, lotion creating, pot holders, what's mom favorite, field games, bingo.
May 15
THE GREAT OUTDOORS
Bubbles, scavenger hunts, crafts, gumball race, skittle race, campground capture the flag, bird feeder making, stick people.
May 22
MAD SCIENTIST
Rainbow making, tornado in a bottle, fluffly slime, mad scientist crafts, elephant toothpaste, bubble prints, mummy wrap, spud.
May 29
MEMORIAL DAY
Outdoor Big Screen with Weatherdog, pool opens this weekend, board game making, bike decor contest, scream for ice cream.
June
June 5
LEGO
Lego costumes, field games, Lego man puppet, Lego marble race, Lego head towers, Lego kits, ceramics, arts.
June 12
SHIVER ME TIMBERS
Pirate hat and telescope making, sink the ship, pirate craft, adult treasure hunt, pan for gold, Bawdy Buccaneer Show.
June 19
FATHER'S DAY
Craft project for dad, dad vs. child name that food guess, field games, volleyball, walking sticks, look it's me posters, bike obstacle.
June 26
BUTTERFLIES ARE FREE
Annual butterfly release, find the butterflies, face painting, butterfly clothespins, butterfly tattoos, butterfly wings, TOM COON DJ.
July
July 3
JULY 4TH
Arts and crafts, bingo, scavenger hunt, day music on the beach, open air theatre, TOM COON movie, music by BEBOBALOUBOB.
July 10
KATHY THOMPSON BAND
Old school funk, soul, and R n B concert on the recreation field. Children's activities, outdoor movie, ceramics, waffle magic, bingo.
July 17
CARRIBEAN STEELBAND
Family style pork island dinner, wear your island wear, enjoy the food and island music. Ceramics, bingo, children's activities, crafts.
July 24
MYSTERY TOUR BAND
Take a walk down Abbey Road with this Beatles Tribute Band. Santa comes also. Child streamer trees and frozen balloons.
July 31
SUMMER FUN
Crazy hair contest, waiter race, duct tape boat race, candy scramble, beach games, belly painting, music by AFTERSHOCK.
August
August 7
DYN-O-MITE DISCO
Water games, slide into your boogie shoes and dance to 70's music, pet rock village, peace/love art, music by Dynomite Disco.
August 14
SUMMER MADNESS
Annual chicken barbeque at the Salem Fire Co., advance tickets, connect four, water games, BILLY JOEL tribute band.
August 21
COW-ABUNGA
Cowboy crafts, sheriff vests and photo op, chicken coop egg hunt, find the prize, pig bag, bingo, music by UNCLE JOHN'S CLAN.
August 28
COOL BEANS
No hands painting and banana peel, hula hoop squash, human hungry hippo, post it note challenge, music by COOL BEANS.
September
September 4
LABOR DAY
Nite at the races, seasonal site bingo, all about four legged friends, bubble art, bubble snake, picnic supper, bingo, field games.
September 11
EYE SPY
Pajama breakfast, spy pens, picnic supper on the beach, I spy bottles, dodgeball, spud, marshmallow shooter, decoder, ceramics.
September 18
THANKSGIVING
Annual Thanksgiving dinner, advance sign up required, fall craft, harvest race, mini golf, mural/placemat making, DEELISH is back.
September 25
FALL FESTIVITIES
Pumpkin head people making contest ($), pass the pumpkin, pumpkin toss, pumpkin craft, pumpkin word search, pumpkin find, toilet paper bowling, face painting.
October
October 2
SPACE DAY / SUPER SOUP
Soup potluck, sign up at the store, cosmic sensory bottles, galaxy tees, astronaut helmet and rocket pack, space board game making.
October 9
HALLOWEEN BASH
It's our annual Halloween Celebration! Children's party, costume contest ($) and dance, pumpkin carving contest ($), trick or treat, make reservations early!
All activities subject to change.
No refunds due to weather conditions, we will still be open having fun.
Cancellation policy is 10 days prior to arrival for deposit refund.
20% handling charge for all refunds.