2017 Events Schedule
Join us for a great time on any of our theme weekends, each with a camping flair and full of activities for all ages. Character lunches, hilarious sports events, and tasty barbecues are only a start. Then in July and August enjoy the fun seven days a week.
We Offer:
Pool activities throughout the week.
Adult Wii nights on Mondays.
Adult Game Nights on Wednesdays.
Big screen movies on Fridays.
Bingo on Fridays.
Full activity Schedule 6 days a week during peak season.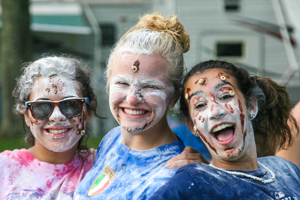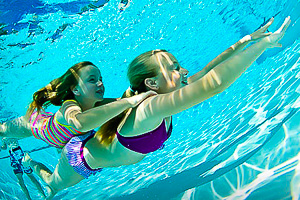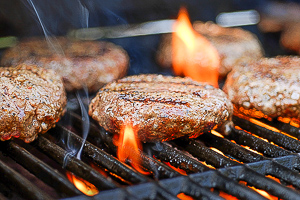 Date
Event
May
May 6
Opening Weekend
Welcome back, get acquainted coffee, juice, donuts and pastries, wine and cheese at the adult lounge, food specials.
May 13
Mother's Day
Make a gift for mom, M and M moments, Headbanz, mother/child mad libs, ceramics, first dance of the season, Sizzletown.
May 20
Sir Oinkalot
Annual baked ham dinner, we do the ham and you do the fixings, advance signup. Dress a pig, pin the pig, piggy banks, ceramics.
May 27
Memorial Day
Nite at the races, field games, candybar bingo, basketball tournament, bottle bop, parade of bikes, volleyball, Sizzletown.
June
June 3
Science Magic
Tabletop hover craft, phantom spray, Mr. Magic evening family show, magic mud, elephant foam, magic school bus activities.
June 10
Toy Story
Where's Woody, Woody's roundup, Mr. Potato Head, there's a snake in my boot, Crazy ball, giant candy land, arts/crafts.
June 17
Memory Lane
Semi-Formal Anniversary Gathering with food and fun, photo booth, renew your vows, old movies of camp, poker tourni, make a gift for dad, x-box challenge, kids vs dads dodgeball, scavenger hunt, music by Sizzletown, bingo.
June 24
Butterflies Are Free
Butterfly release, little Miss and Mister Witch Meadow Pageant, butterfly run, scrambled butterflies, face painting, meet the sugarplum fairy, paint butterfly houses.
July
July 1
Fourth of July
Arts and crafts, Bingo, scavenger hunt, day music on the beach, open air theatre, fat ball, water games, music by Sizzletown, ceramics.
July 8
Cartoon Capers
Make your own mystery machine, where are Thelma's glasses, Scooby snack toss, Super Hero Capes, Music by Mr. Music Man.
July 15
Teddy Bears Picnic
Group canvas art, teddy bear picnic lunch with Winne the Pooh, find the bears, music by Blue Collar Project, parachute play.
July 22
Beach Bum
Annual duct tape boat race, frozen balloons, frozen tee shirts, tug of war, water games, Walk in City, Music by Bebobaloubob.
July 29
50's/60's Christmas
Christmas in July, visit from Santa, Crafts, pin nose on Rudolph, what's in the stocking, décor contest $$$ prizes, Mr. Music Man.
August
August 5
Games Galore
Family Feud, Wheel of fortune, game board making, TDP painting party, giant kerpluck, Basketball Tourni, beach games.
August 12
Crafty Campers
Site to site tag and craft sale, progressive artist, blanket squares, scrapbook page, arts and crafts, Music by Bebobaloubob.
August 19
Chicken/Rib BBQ
Salem firehouse annual barbeque, advance tickets at store, country western dance, water brigade, music by Aftershock.
August 26
Comedy Night
Comedy Show, kan jam, poker tournament, adult cards against humanity, YUK night, crazy ball.
September
September 2
Labor Day
Nite at the races, annual seasonal site Bingo, field games, basketball tournament, ceramics, outdoor movie, chalk art, spud, Sizzletown.
September 9
Corny Corn Day
Corn hole tournament, fall minute to win it, pass the corn, kids make your own grunt game, Annual Golf Tournament.
September 16
Military/First Responder
EMT's, firemen, police and teachers camp one night get the second free, rescue mission, stop drop and roll, hot grenade, ceramics.
September 23
Festival of Plenty
Annual Thanksgiving dinner, advance sign up required, fall craft, pilgrim hats, Indian village making, turkey apples, basketball, ceramics.
September 30
Casino Night
Pumpkin pass, mummy wrap, bingo, casino night with Josh, good luck charms, scarecrow making, Pictionary, bingo.
October
October 7
Boo Bash
It's our annual Halloween Celebration! Children's party, costume contest $$ and dance, pumpkin carving contest $$, trick or treat, make reservations early! Music by Sizzletown and Mr. Musicman. Greg and Axel Dog Magic Show.
All activities subject to change.
No refunds due to weather conditions, we will still be open having fun.
Cancellation policy is 10 days prior to arrival for deposit refund. 20% charge for all refunds.