2019 Events Schedule
Join us for a great time on any of our theme weekends, full of activities with a camping flair. Character lunches, hilarious sports events, and crafts are only a start. July and August enjoy the fun seven days a week
We Offer:
Pool activities throughout the week.
Adult Game Nights every Monday, Wednesday, Thursday, and Sunday afternoon.
Big screen movies on Fridays. Bingo on Fridays.
Ceramics every Saturday.
Full activity Schedule 6 days a week during peak season.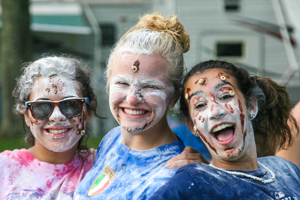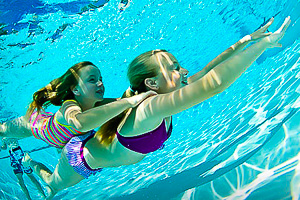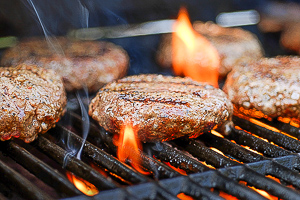 Date
Event
May
May 4
Witch Meadow Land
Welcome back! Get acquainted tea and coffee, pastries and treats, evening cocktail party. Camp opens on May 1st at 9:00 AM.
May 11
Mother's Day
Make a gift for mom, pocket book scavenger hunt, price it right, field games, ceramics, comedy band night with the COCONUTS.
May 18
Cat in the Hat
Ham dinner, we supply the ham and you bring the fixings, sign up at the store, egg décor contest, flashlight egg hunt, bingo.
May 25
Memorial Day
Nite at the Races, field games, candy bar bingo, basketball tournament, family scavenger hunt, arts, music by SIZZLETOWN.
June
June 1
Pooh On You
Pooh bear picnic, "hunny" pot punch, roo race, bee bag toss, animal hunt, jelly bean field games, pin the pot on pooh.
June 8
Knights and Dragons
Knighthood quests, mystery map, bingo, coronets, forge a sword, lantern making, marshmallow sculpture, outdoor movie.
June 15
Dad's Day
Make a gift for dad, crazy ball, kids vs. adults kickball, tool relay, bike challenge, volleyball tourni, music by SIZZLETOWN.
June 22
Toy Story
Where's Woody, Mr. Potato Head, crazy ball, candy land, toy swap, Lego toss, Lego hunt, Lego building, find the toy chest.
June 29
Butterfly
Annual butterfly release, feed the birds, ribbon wands, puppet butterflies, face painting, music by NIGHT MOVES.
July
July 6
Land of the Free
Arts and crafts, bingo, scavenger hunt, day music on the beach, open air theatre, basketball tourni, fat ball, SIZZLETOWN.
July 13
Tag, You're It
Site to site tag sale, summer birthday party, face painting, tag it right, Mr. Magic, spud, ceramics, music by BEBOBALOUBOB.
July 20
A Little Bit Country
Water pistol shootout, sheriff badges and vests, parachute, bike roundup, ceramics, teepee village, music by KATIE PERKINS.
July 27
Christmas in July
Christmas in July, visit from Santa, musical parcel, streamer child trees, frozen balloons, Christmas crafts and games, THREE 57 BAND.
August
August 3
Campers Got Talent
Talent show, Creative Canvas Party, crazy hair contest, dessert contest $$$$, waiter race, water games, music by SIZZLETOWN.
August 10
Beach Bum
Water games, duct tape boat race, bingo, belly painting, beach games, lifesaver race, candy scramble, music by NIGHT MOVES.
August 17
Summer Madness
Treasure hunt, mini Olympics, prize walk, backwards day, Toga party, wine, cheese, appetizers, music by BEBOBALOUBOB.
August 24
Laugh Out Loud
Comedy night, bring an appetizer to share, baby food roulette, chicken and rib dinner at Salem Fire Co, wacky Olympics, bingo.
August 31
Labor Day
Nite at the Races, basketball tournament, seasonal site bingo, field games, arts and crafts, softball, music by SIZZLETOWN.
September
September 7
Super Spy
Pajama breakfast, spy pens, picnic supper on the beach, I spy bottles, dodgeball, spud, marshmallow shooter, decoder, kids' bingo.
September 14
Up, Up and Away
Rocket making, kite making, plates in space, planet mural, moon gem hunt, "souper" potluck supper, space food lunch, camp bingo.
September 21
Thanksgiving
Annual Thanksgiving dinner, advance sign up required, fall craft, harvest race, mini golf, mural making, music by SIZZLETOWN.
September 28
Fall Festivities
Pumpkin head people making contest $$, pass the pumpkin, pumpkin toss, pumpkin craft, pumpkin word search, pumpkin find.
October
October 5
Games Galore
Outdoor Yahtzee, mummy wrap, deal or no deal, sweet math, German beer and food, garbage games, board game making, minute to win it.
October 12
Tricks and Treats
It's our annual Halloween Celebration! Children's party, costume contest $$ and dance, pumpkin carving contest $$, trick or treat, make reservations early! Music by SIZZLETOWN.
All activities subject to change.
No refunds due to weather conditions, we will still be open having fun.
Cancellation policy is 10 days prior to arrival for deposit refund.
20% handling charge for all refunds.