2018 Events Schedule
Join us for a great time on any of our theme weekends, full of activities with a camping flair. Character lunches, hilarious sports events, and crafts are only a start. July and August enjoy the fun seven days a week
We Offer:
Pool activities throughout the week.
Adult Game Nights every Monday, Wednesday, Thursday, and Sunday afternoon.
Big screen movies on Fridays. Bingo on Fridays.
Ceramics every Saturday.
Full activity Schedule 6 days a week during peak season.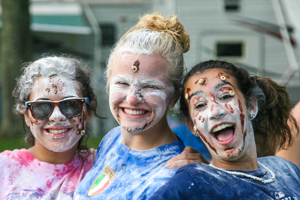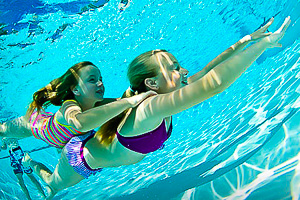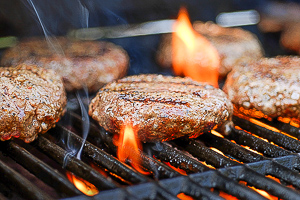 Date
Event
May
May 5
Opening Weekend
Welcome back, get acquainted coffee, juice, donuts and pastries, wine and cheese at the adult lounge, food specials.
May 12
Mad About Mom
Madlibs with Mom, Mom knows best, make a gift for Mom, Mom nail painting, first dance of the season by Sizzletown.
May 19
Let's Pig Out
Annual baked ham dinner, we do the ham, you do the fixings, advance signup. Cornhole competition, outdoor movie, bingo.
May 26
Memorial Day
Nite at the races, field games, candybar bingo, ceramics, bike parade, Operation Gratitude notecards,music by Sizzletown.
June
June 2
Eggtastic Cat in Hat
Egg races, egg painting, lunch with Cat in The Hat, Green Eggs and Ham, flashlight egg hunt, Lego my ego, egg carton craft.
June 9
Emoji Mania
Emoji mood spinner, Emoji movie, face painting, fortune teller making, Emoji plates, balloon pop, Operation Smile fundraiser.
June 16
#1 Dads
Make a gift for Dad, kids vs. Dads minute to win it, name that tool, BBQ relay race, Crazy ball, bingo, outdoor movie, DJ Sizzletown.
June 23
Pirates Cove
Shoebox catapult, capture the black pearl, treasure hunt, Pirate Pranks, pan for gold, dessert party dress like a pirate, YUK night.
June 30
Butterflies Are Free
Butterfly release, Little Miss and Mister Witch Meadow Pageant, butterfly run, face painting, paint butterfly houses, Sizzletown.
July
July 7
Fourth of July
Arts and crafts, bingo, scavenger hunt, day music on the beach, open air theatre, fat ball, water games, spud, music by Bebobaloubob.
July 14
Hawaiian Hullabaloo
Chicken barbeque by Hot Rocks, adults don flowered shirts for a free tasty cocktail, Tiki masks, totem poles, Funtastic Inflatables.
July 21
Soak it Up
Annual duct tape boat race, frozen balloons, frozen tee shirts, tug of war, water games, sand volcano, field games, music by Critics.
July 28
Christmas in July
Visit from Santa, crafts, ugly sweater con- test $$$, what's in the stocking, Creative Canvas Party, musical parcel, Christmas bingo.
August
August 4
Super Sleuth
Diffuse the bomb, decoder, invisible ink pens, teens escape room, I Spy bottles, secret identity game, marshmallow shooter, Critics.
August 11
Hot Rocks BBQ
Rock out this weekend with a barbeque by Hot Rocks, site to site tag sale, rock painting, Creative Canvas Party, music by Bebobaloubob.
August 18
The Great Outdoors
Salem firehouse annual barbeque, advance tickets at store, bug hunt, nature scavenger hunt, camp bingo, Funtastic Inflatables.
August 25
Knee Slapper
Comedy Show, kan jam, saran wrap ball, Adult Cards Against Humanity, painting with feet, human ring toss, junk in the trunk.
September
September 1
Labor Day
Nite at the races, annual seasonal site bingo, field games, basketball tournament, ceramics, outdoor movie, chalk art, spud, Sizzletown.
September 8
Annual Golf Tourni
Annual Golf Tournament at Mohegan Sun Golf Course advance signup at store, field games, arts and crafts, board games, bead art.
September 15
Military/First Responder
EMT's, firemen, police and teachers camp one night get the second free, fire truck making, rescue race, musical fire helmets.
September 22
Let's Be Thankful
Annual Thanksgiving dinner, advance sign up required, turkey apples, Indian/Pilgrim pen pals, fall craft, ceramics, capture the flag.
September 29
Fall Into Autumn
Cornhole tournament, fall minute to win it, harvest race, pass the pumpkin, potluck soup and salad, dodgeball, crazyball, candy.
October
October 6
Ghouls and Goblins
It's our annual Halloween Celebration! Children's party, costume contest $$ and dance, pumpkin carving contest $$, trick or treat, make reservations early! Music by Sizzletown. Greg and Axel Dog Magic Show.
All activities subject to change.
No refunds due to weather conditions, we will still be open having fun.
Cancellation policy is 10 days prior to arrival for deposit refund.
20% handling charge for all refunds.